Disclaimer: this page is made with the purpose of applying as a host of IASP congress in 2019.  
---
                                       
We are pleased to invite you to the XXX World Congress of INTERNATIONAL ASSOCIATION FOR SUICIDE PREVENTION
Connectedness in suicidology:
Bringing closer people, research and practice for suicide prevention
Piran, Summer 2019
CANDIDATE CITY
Prijazno vabljeni! Warm welcome!
Diego De Leo   Vita Poštuvan (Chairs)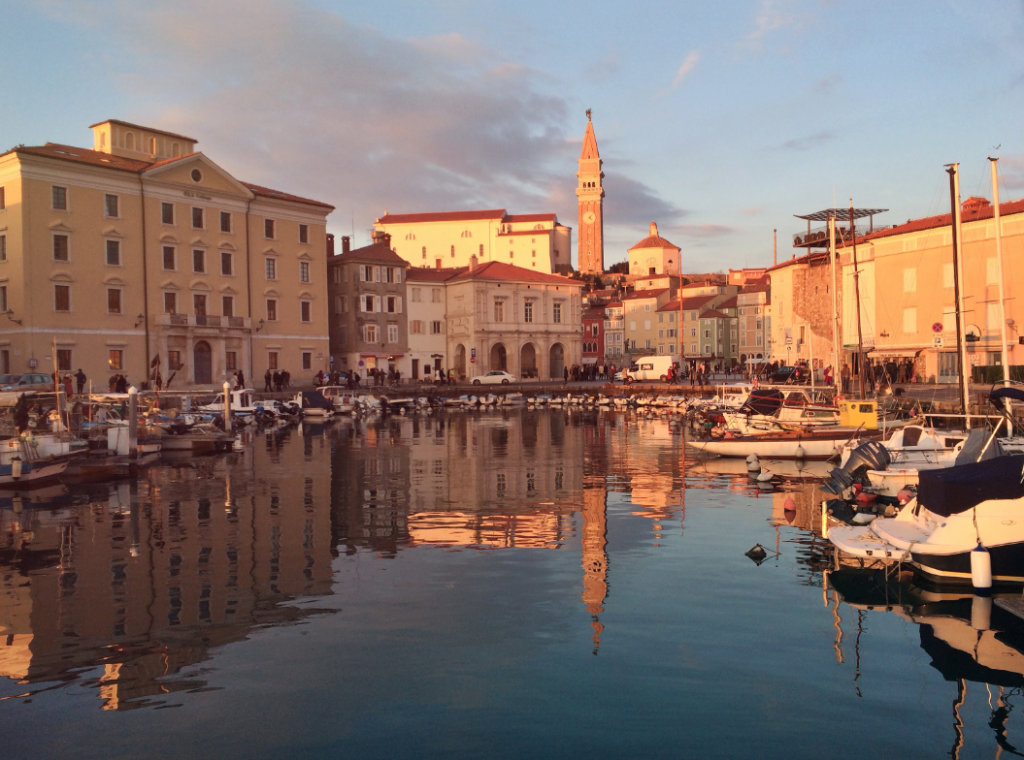 ---
Details
Where
How to reach
When
Programme
Social event
Call for presentations
How to apply
Conference fee
Accommodation and parking
Important Dates
Contacts
---
Where is the event happening?
PIRAN
Piran – the jewel of North Adriatic coastal towns. The uniqueness of the location is really majestic: you have the historical town with Tartini square and the seaside. Those are just one hour away from Postojna caves and Ljubljana – Slovenia's capital with car, and 2,5 hours from Venice with a boat and very close to Croatian border.
The area provides excellent opportunity for great food, escape to nature and treating yourself well. You can find more info about Piran on the webpages of The Official Travel Guide by Slovenian Tourist Board or Tourist Board of Portorose and Piran.
Hotel Bernardin***** is located 10 minutes walk from the centre of Piran.
It offers great conference rooms and plenty of space for other activities.
How to reach Piran?
Piran can be easily reached either via MULTIPLE WAYS:
Plane: 30 minutes from Trieste (IT), 1 hour from Ljubljana (SI) & 1 hour from Pula (Croatia) airports. There will be shuttles provided by GoOpti company on the days before and after the congress to make your way to the conference venue easier.
Boat: From Venice a 2,5h boat trip and Croatia only 15 minutes away
Driving distance: Venice: 2h, Zagreb : 2,5h, Vienna: 5h, Budapest: 5½h, Munich: 5½h, Beograd: 6h, Sarajevo: 7h,  Zurich: 7h,  Nice: 7h, … –> everything is close to your hearth
Piran is a walking distance from Portorož: watch a promotional video about it.

When is the event happening?
Summer 2019
The dates of the event are in Summer 2019. This is the time when the weather at the Slovene coastal-area is usually quite spectacular (air temperatures around 25 and water temperatures around 22 degrees).
What is the program like?
The programme 
Pre-congress activities
Oral & poster sessions
Symposia and workshops
Meeting of IASP bodies
Lunch with experts
Postvention activities
Plenary sessions from all continents – to ensure the cultural diversity
Other …
Extra activities:
Sports and social games for members of the congress
Mindfulness sessions in the mornings
Reading corner
Please note that the programme might be changed.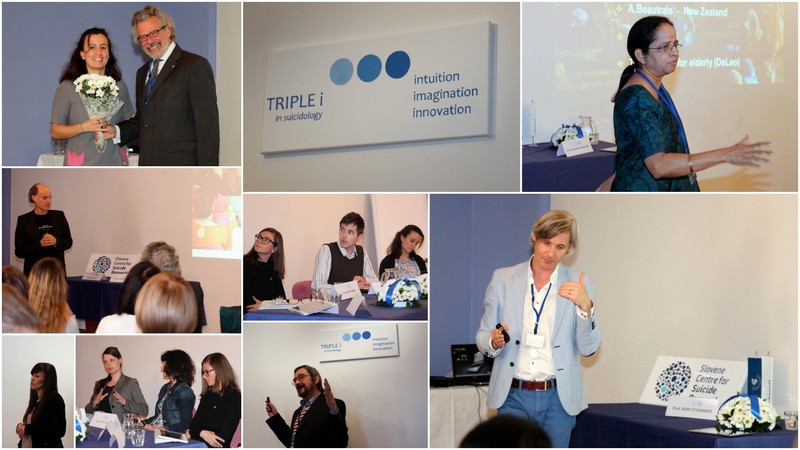 Special way to connect
GLOBAL Audience – Connected with streaming and engaged with ICT

Selected places around the world will be offered a life-streaming of plenary sessions of the conference (we propose places from LIMA countries, with less possibilities to attend the conference and which can provide local support; IASP board shall advise on places)
While streaming, participants at the conference and elsewhere will be engaged through crowd-sourcing technologies to connect everyone

We will connect globally on everyone's opinions to tackle suicide
Social event
The purpose of social event is to connect with each other, to relax, and enjoy good time. Therefore, there will be:
2-hour cruise by the Slovene coast with refreshments (proposed to be included in the registration fee)
Gala dinner (proposed to be included in the registration fee)
Tartini concert
Tourists tour around Piran
Visit of Postojna cave * & other tourists' attractions in Slovenia
Visit of Lipica Stud Farm *
Participation in the first 4 listed social events shall be included in the conference registration fee if the budget allows.
Call for presentations
You are invited to submit an abstract (3000 characters) describing an original research work or intervention programme that you wish to present as a oral presentation at the conference.
All abstracts must be submitted in English. Abstracts must be submitted online (Application form). The deadline for submitting abstracts is 31 September 2018.
Authors who submit abstracts will be notified of the decision regarding their abstract(s) by end of the year 2018.
Please note: All presenters must pay their registration fees before their contributions can be included in the programme.

Who and how to apply?
Professionals, students, scholars, practitioners, survivors and those with experiences of suicidal ideations or who are interested in the topic of suicidal behaviours are invited to join the conference. We invite of people from all over the world.

Please be aware that we will try hard to create a friendly environment where participants can truly interact with the experts and learn from them.

Fill in the Registration form (to be activated when approved).

English is the official language of the event. 
What about the fee?
Estimated fees according to the zones:
| | | | |
| --- | --- | --- | --- |
| Zone 1 (High-income economies) | Early Birds | Regular | On Site |
| IASP members* | 550 | 600 | 650 |
| Non-members* | 600 | 650 | 700 |
| Students, survivors and volunteers** | 250 | 300 | 350 |
| Zone 2 (Upper-middle-income economies) | | | |
| IASP members* | 480 | 530 | 580 |
| Non-members* | 530 | 580 | 630 |
| Students, survivors and volunteers** | 180 | 230 | 280 |
| Zone 3 (Lower-middle-income economies) | | | |
| IASP members* | 410 | 460 | 510 |
| Non-members* | 460 | 510 | 560 |
| Students, survivors and volunteers** | 140 | 170 | 200 |
| Zone 4 (Low-income economies) | | | |
| IASP members* | 300 | 330 | 350 |
| Non-members* | 350 | 380 | 400 |
| Students, survivors and volunteers** | 100 | 130 | 150 |
| | | | |
| Partial registration – per day | 200 | 250 | 300 |
| Accompanying persons | 150 | 180 | 200 |
*Reduced fee applies to full-time undergraduate students (proof of eligibility is required) and IASP members
Fee costs per person include:
Full access to the scientific program
Refreshments during coffee breaks (including meals)
Special social program (as indicated above)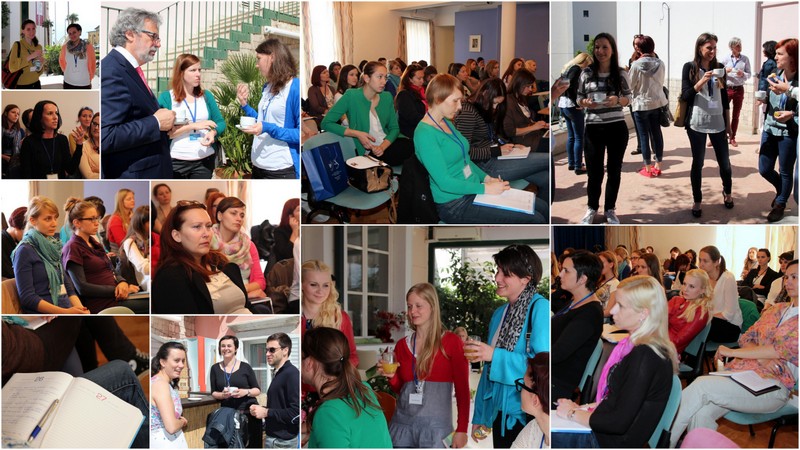 Fee does not include:

How to pay? 

After the confirmation of registration you will be required to pay the conference fee. Only once you have paid the fee, the booking is complete. If you do not pay by the time requested, we can not guarantee the space.

Your payment should be made to:

Recipient: Name and address: University of Primorska, Andrej Marušič Institute Muzejski trg 2, SI-6000 Koper IBAN: SI56011006030347928 SWIFT code: BSLJSI2X Bank: Banka Slovenije, Slovenska 35, 1505 Ljubljana VAT ID number: SI 71633065 Reference number (sklic pri plačilu): IASP2019

11

  Payer: Name  and address: Please state name, last name and address Code (koda): BEXP Aim (namen): IASP2019-participant's name
Accommodation
There are several options where to stay. Some hotels offer special prices for our participants

Hotel Tartini*** Tartinijev trg 15 6330 PIRAN e-mail: info@hotel-tartini-piran.com   The prices of other hotels are very reasonable. Check it out!•       Hotel price for single bed: from 40€ per person / night 

Important Dates
31 September 2018
Deadline for proposals for symposia and workshops
31 September 2018
Deadline for submission of abstracts for oral presentations and posters
31 January, 2018
Deadline for early bird registration fee
Summer, 2018
On-site registration opens
Who to contact if necessary?
In case you have additional questions, please send us an email to info.scsr@upr.si.
Additionally, you can also call us on: 00386 40 490 580.

---
Supporters
Ministry of education, science and sport
Ministry of health
University of Primorska
Mayor of Piran city
National Radio-television Slovenia
National Institute of Public Health
Slovene Psychologists' Association
Board of Prevention and Intervention, European Federation of Psychologists' Associations (EFPA)
Past events
Slovene Centre for Suicide Research organises annual international conferences Triple i – intuition – imagination – innovation in suicidology since 2009. Check their past experiences: